CBA Builder
CBA Builder is a Microsoft Excel based cost benefit analysis tool designed for use in teaching and learning, and also in practical applications of CBA. On this page you will find download links to the CBA Builder Simple and Advanced cost benefit analysis tools, and in addition a combined instruction manual for use with both versions of the CBA Builder.
CBA Builder Simple
CBA Builder Simple allows users to construct a Cost Benefit Analysis (CBA) by entering a series of costs and benefits into a Microsoft Excel spreadsheet template. Using CBA Builder Simple users can enter one-off costs and benefits, as well as costs and benefits occurring over multiple years. In addition users can calculate a horizon value for their CBA. The CBA Builder produces results and performs a discount rate sensitivity analysis automatically for the CBA. Each of the separate elements of the CBA Builder Simple are found on separate tabs within the Excel template, allowing the user easy navigation through the different elements of the CBA. Click the CBA Builder Simple icon to download.

Current Version: v1.4 File Size: 6.7mb
Using CBA Builder Simple (Flash Guide)
CBA Builder Advanced
CBA Builder Advanced contains all of the same features as CBA builder Simple, but in addition provides the user with added functionality to produce detailed estimates for a number of specific variables found in many CBAs. These include calculating the net benefits from time-savings, determining valuations for the environment, and calculating values for the net benefits associated with life savings and accident reduction. Click the CBA Builder Advanced icon to download.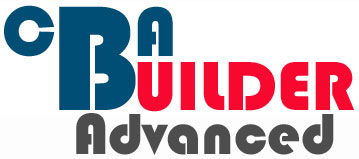 Current Version: v1.4 File Size: 6.8mb
CBA Builder Combined Instruction Manual
The combined instruction manual provides users with instructions and guidance for using both versions of the CBA Builder, CBA Builder Simple and CBA Builder Advanced. The manual provides users with detailed descriptions of how to make the most of the various functions contained within both CBA Builder Simple, and CBA Builder Advanced. The manual also includes relevant examples which users can work through in order to develop an understanding of the various ways in which the CBA Builder can be used. Click the Instruction Manual icon to download.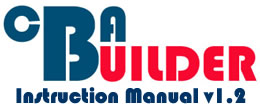 Current Version: v1.2 File Size: 1.4mb
This work is licensed under a Creative Commons Attribution-NonCommercial-ShareAlike 3.0 Unported License.
This resource was created by Dr Dan Wheatley. The project was funded by the Economics Network and the Centre for Education in the Built Environment (CEBE) as part of the Teaching and Learning Development Projects 2010/11.